Artwork Systems Nexus 8.0 Workflow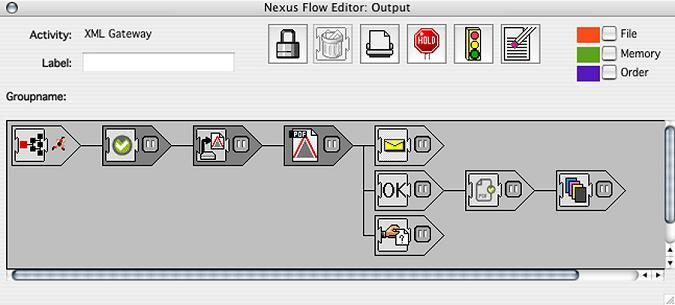 Nexus™ is Artwork Systems' comprehensive high-end workflow solution for label and packaging environments. The purpose of Nexus is to increase productivity in pre-production through automation of human-intensive front-end tasks and RIP based tasks.
Nexus is a modular system and exists out of three core modules: NexusIMPORT™, NexusPROCESSOR™ and NexusRIP™, which may or may not run on the same hardware configuration, allowing users to configure the system to their own needs of functionality, throughput and security.
NEXUSIMPORT™ is the importing mechanism for Nexus. It will convert all incoming files, including PDF, PostScript, and
NEXUSPROCESSOR™ handles all the content-related automatic processing of the file during the workflow.
NEXUSEDIT™ is a front-end editing application on the Macintosh platform which permits last minute corrections, modifications, and editing of files in the Nexus workflow.
NEXUSMANAGER™ runs on a front-end Macintosh station and creates and controls workflow setups, jobs, and queues in Nexus.
NEXUSRIP™ is the RIPping and screening engine of Nexus, equally configurable to accept data from NexusProcessor or directly from NexusImport.
TIFF/IT