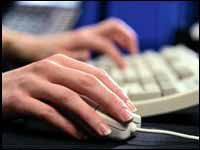 The Customer Portal is the perfect solution for those customers who are constantly ordering the same products over and over. When you have your portal set up all of your customized documents are at your fingertips, allowing you to reorder right from your computer! You can easily pick which product you want to reorder and submit your order from the comfort of your desk!
Thank you for using our Customer Portal system. Please enter your Username/Buyer ID and Password into the form below to get to your Document Library and customer forms.
If you have not set up a Customer Portal yet but would like to please let us know and we will be glad to get you started!